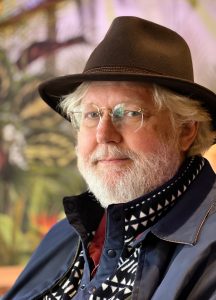 Some have called me an Internet pioneer. I am now retired, so this web site has morphed from a prospectus into a retrospective. I hope you find it interesting.
Over the past 45+ years I have been involved in scientific computing, development of the Internet for science and education, and international communications satellites. I have always been motivated by a desire to educate and enlighten. These days I am angry at the way the original promise of the Internet has been subverted.
In retirement I remain engaged professionally, continue my interests in certain extra professional endeavors, but am also having fun with hobby projects.
On balance I am optimistic that mankind is on the cusp of an exciting future, from clean fusion power, an enlightened worldview, to a new love and respect for nature.
For more, see

about me

for some history and my thoughts on life, the universe, and everything.
See my

personal/hobby page

for a little about hobby projects.

I am still willing to consult on worthy projects, feel free to contact me if I can be of service.